The Cardigan Club
Already a Member? Login Here
Get in the club, help us stay independent and keep making things like this and this and this all the time. We're currently offering three separate tiers of membership for The Cardigan Club, dependent on your current level of fiscal responsibility...
Ok, but what do I get for my Hard Earned?
Compare the Tiers
Instagram 'Close Friends' Access
Members on all tiers will get access to the 'green circle gang'. Yep, for the first time ever we'll be pushing out some extra members-only stuff via Instagram's close friends feature.
Monthly Raffle
Members on all tiers will go into our monthly raffle to win Brown Cardigan-related rarities, including out-of-stock merch, one-of-one special collectors stuff and other random Good Stuff. Always different, always unique and always given out to a randomly selected member of The Cardigan Club.
Note: those on the top tiers will get more tickets in the barrel.
This month (July 2021) we'll be giving away a special prize pack courtesy of our mates at Day Trip - featuring a copy of their new book Day Trip Sydney, as well as one of their accompanying (just-released!) bum bags. The total prize pack is valued at $200 (AUD).
Day Trip Sydney is a brand new book featuring 52 adventures that'll take you to mountains, waterfalls, swimming holes, forests, coastlines, urban parks, Aboriginal cultural sites, historic architecture, hidden spots and more. Best of all, every adventure is within just 120km of Sydney (sorry Melbourne etc, but you can come and visit anytime mate/s.)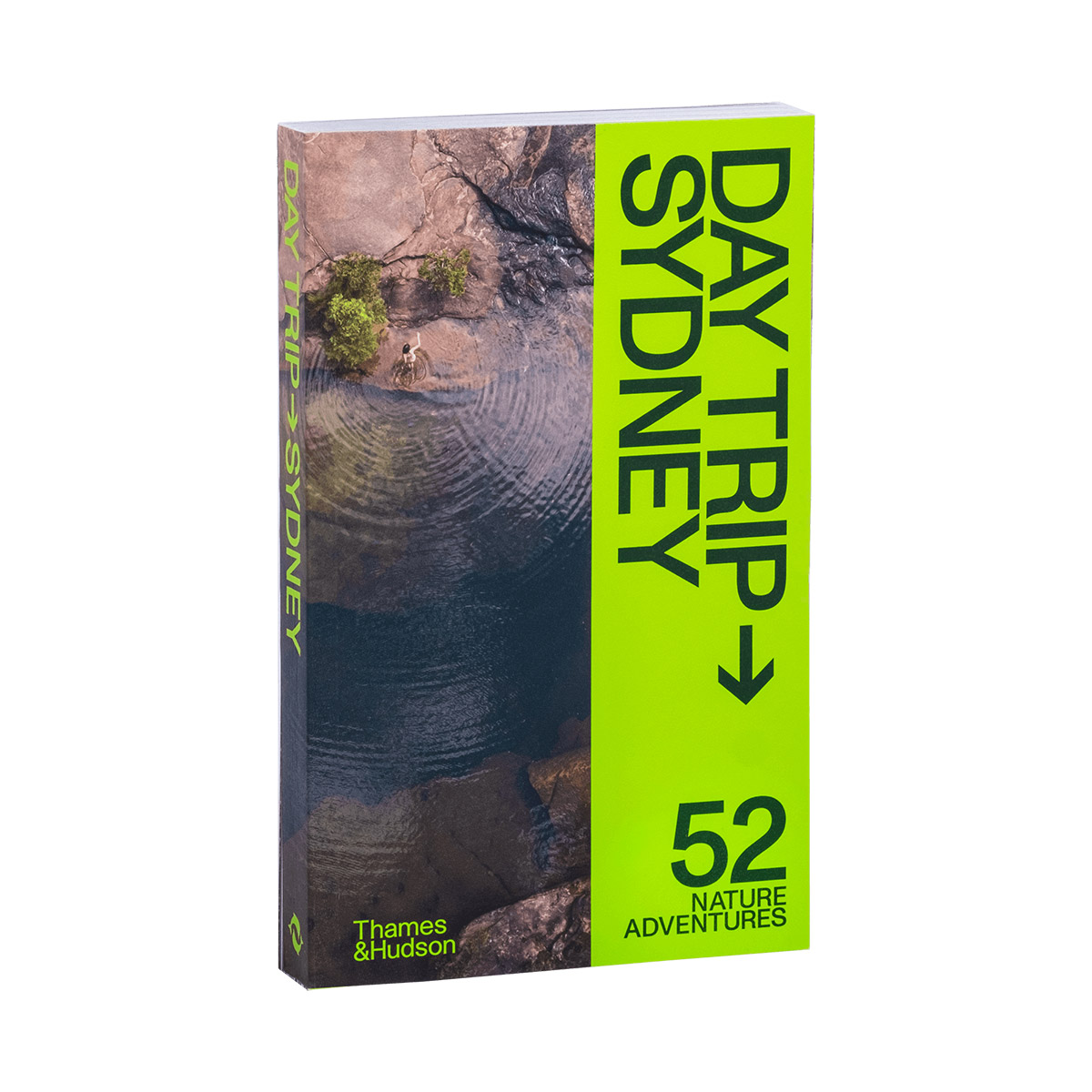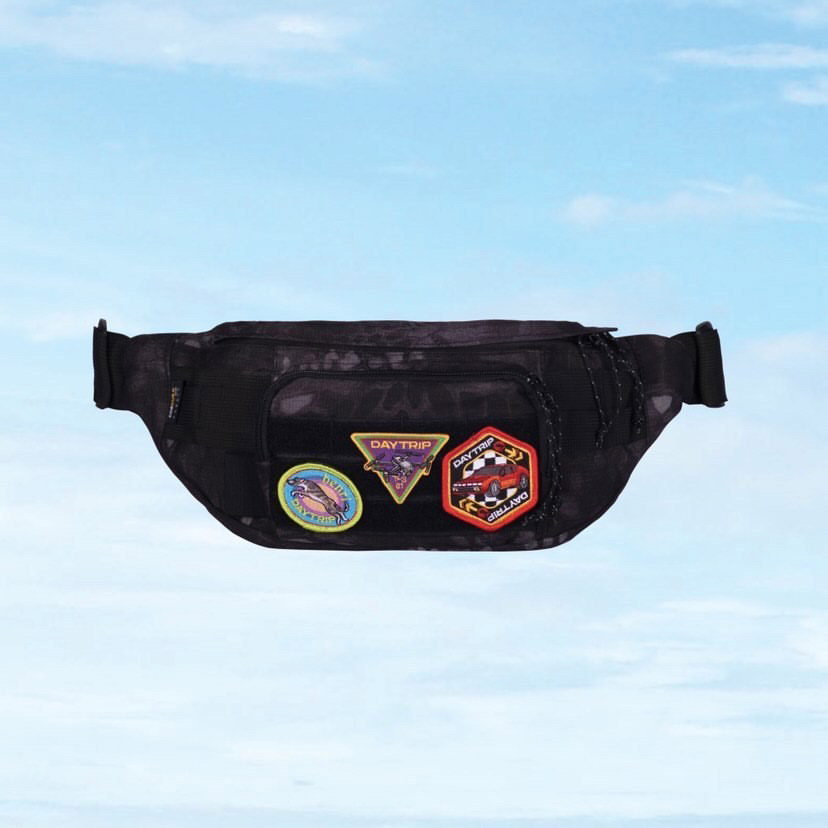 Members Keyring
Silver and Gold Members Only.
Your own unique member keyring, engraved with your Cardigan Club member number.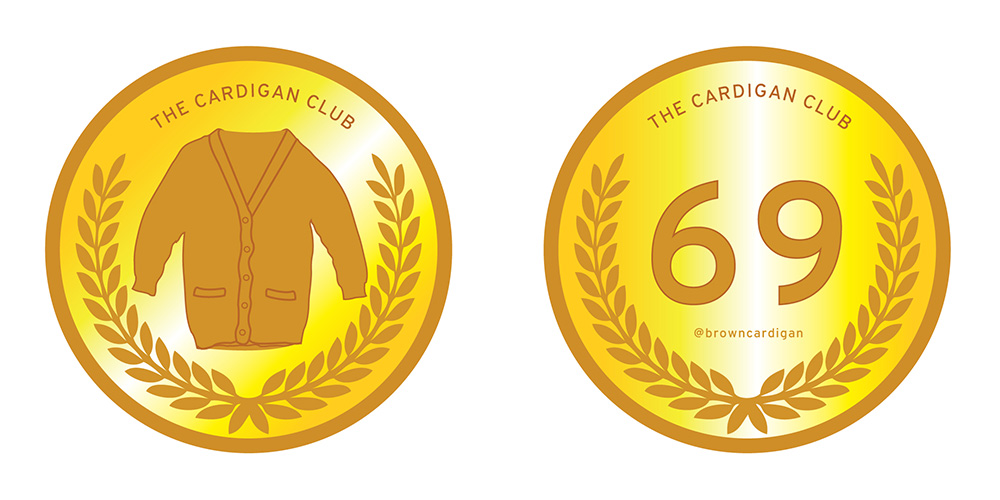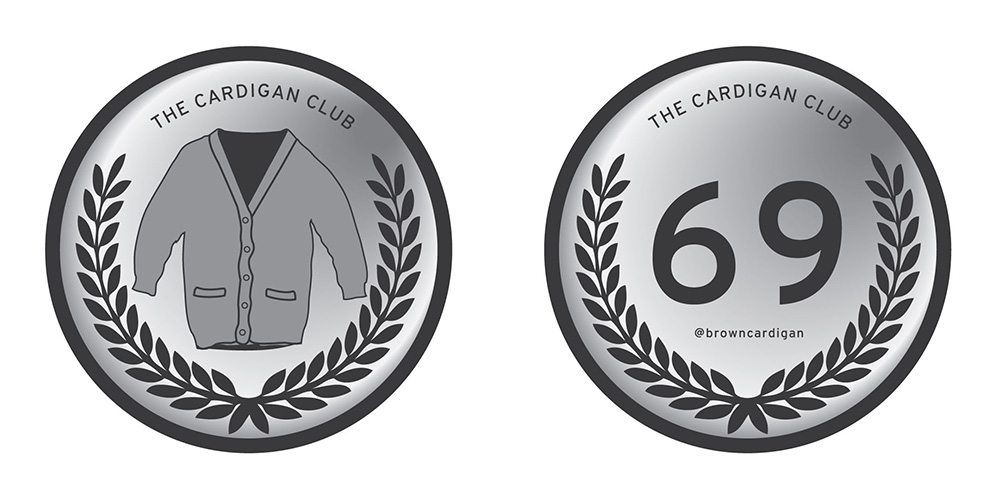 NFT Gold Coin
Gold Members Only.
In addition to a physical keyring, top tier legends will be gifted their own NFT digi-coin featuring the same two faces - The Cardigan Club logo on one side, their own unique member number on the other. Ride that crypto-hype-wave and flip it for profit or screenshot-and-print-and-frame it for the ultimate true prosperity.
View the current collection of Member Coins.
Swag Bags
Silver and Gold Members Only.
Non-standard members will be annually sent a bag (of special, limited edition stuff).
In addition to their own unique members keyring, those signing up today will receive the never-sold 'Better Online That Off' Warnie tee and our triple-pack of our unreleased bumper stickers.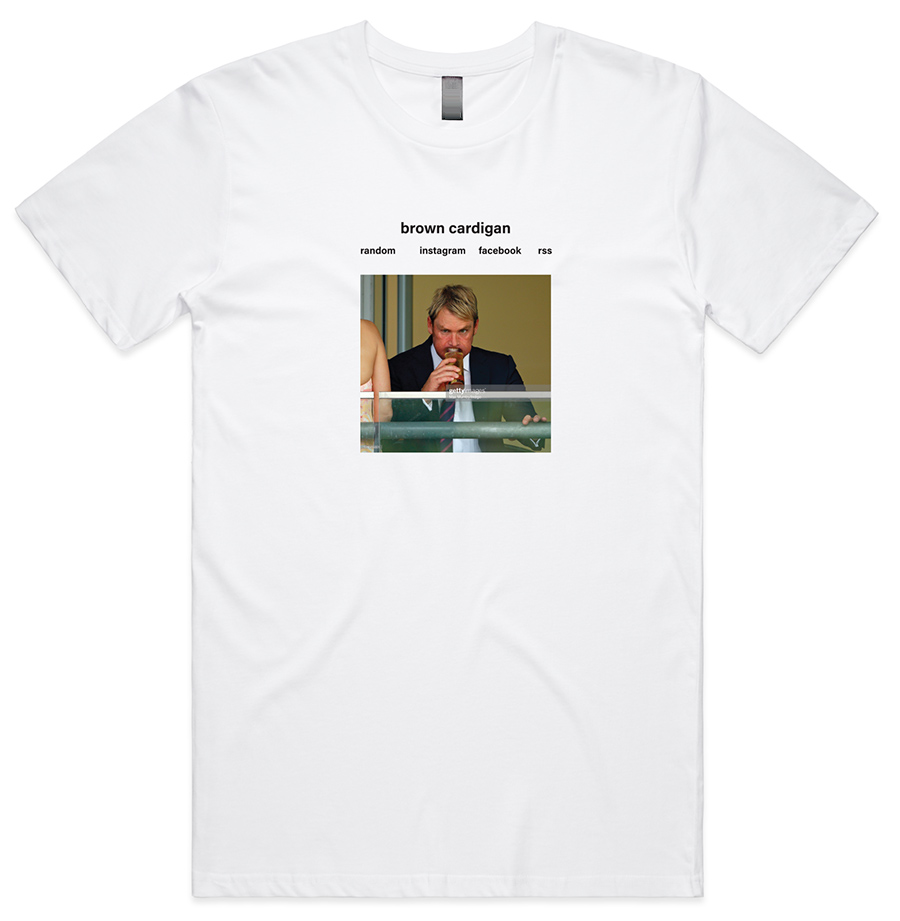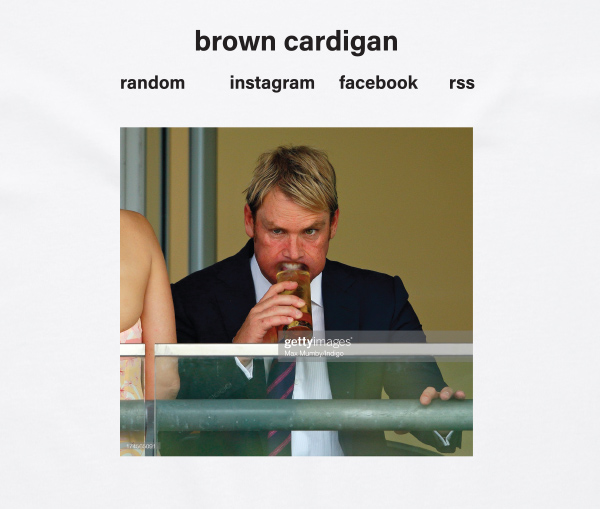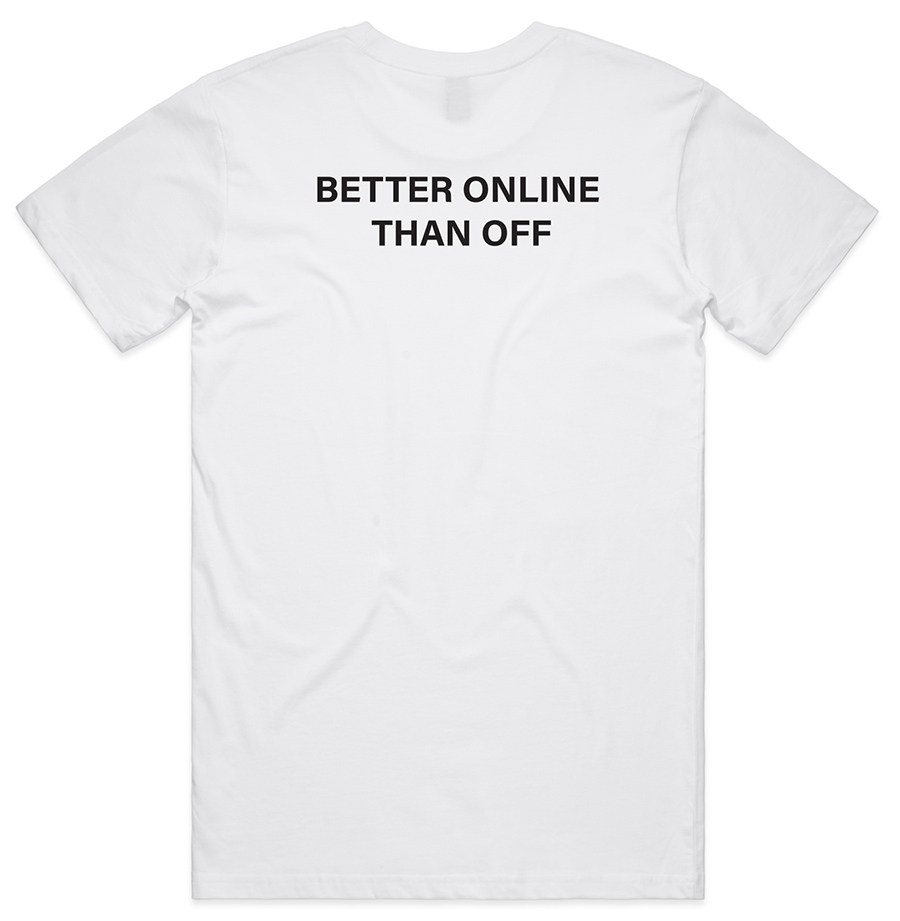 Digital Members Card
Your own unique digital members card. Kinda like your prized RSL membership ticket except we don't care where your residence is in relation to a crow-flown five kilometre diameter.
Mates Rates
Members on all tiers will get periodic discount codes to use across our shop. Current discounts are 11% (Standard), 22% (Silver) and 33% (Gold).
IYKYK
Mates will get an exclusive first look at everything - whether that be new video things, new Swoopy Boi patches or tell-all interviews.
The Unmistakable Warm Feeling Associated That Comes From Helping Out Your Mates
Best of all, your dues will help us keep creating original content, such as our recent Birdz of Australia pilot episode and surrounding IGTV series. It will also will help us compensate submitters who send us stuff. This is a significant change we've made over the past 12 months, not only to ensure people get some financial reward for risking their neck by filming old mate on the all stations from Heathcote but also to help protect you, me and the Internet from the savage content thieves of the world (g'day Fuck Jerry et al.)
—
Still got questions? Hit us up direct at [email protected].